"Sex and the City" filming is spectacle in NY
By Randee Dawn
LOS ANGELES (Hollywood Reporter) - "Sex and the City" opens in theaters on May 30, but hundreds of thousands of fans have already been watching the movie piecemeal for months.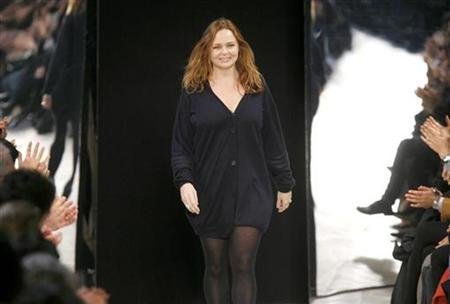 The big-screen adaptation of the HBO comedy smash started shooting on the streets of New York last September, creating Beatlemania-style pandemonium.
As soon as the four stars -- Sarah Jessica Parker, Kim Cattrall, Kristin Davis and Cynthia Nixon -- started a-strutting, the paparazzi came a-shooting and fans came armed with video and digital cameras a-rolling.
The only ones keeping any of them in check were a few production assistants, two policemen and an assistant director who earned the moniker "Bullhorn Betty" by climbing aboard a 10-foot ladder and shouting through a megaphone when to keep back, keep quiet and keep out.
In retrospect, it's quite funny, says writer-producer-director Michael Patrick King.
"The very first day, word got out and people started coming. Then, the Daily News started putting our production locations in the paper. Every time I had to give a note, I had to weave my way through the crowds."
It didn't stop there, because many of those same people uploaded their shots to Flickr and YouTube, while the tabloid newsmagazine shows were sharing their own footage.
"I would see a scene on 'Access Hollywood' before I saw dailies!" King says. "It literally was a three-ring circus, every day."
During its run on cable, "Sex and the City" put a glamorous patina on a city that had reinvented itself after decades of neglect, showing off its rapidly gentrifying districts through a scrim of cosmopolitans, five-inch designer heels and independent women on the search for like-minded (or at least hot-bodied) mates. New York City has never lacked character, but the glossy hyperreality of the show made the attractive, seductive old girl actually feel approachable.
"The city is a big fan of the work we did (on the series) and the amount of attention and tourism it brought," says King, who executive produced, wrote and directed for the series (at least a dozen crew members from the HBO show returned to their positions for the film). "The amount of girls coming to New York to have a $17 cosmo -- everybody benefited in a great way by the series," King says.
The city, for its part, was happy to oblige: "If we can do our part to marry entertainment and tourism, and bring more people here to visit our great city, that's added value in terms of economic impact on New York," says Katherine Oliver, commissioner of the Mayor's Office of Film, Theatre and Broadcasting.
Still, when the series finally ended in 2004, buzz about a feature film died quickly and the concept went dormant until spring 2006, when Parker began talking to HBO higher-ups about getting the motor running again. It wasn't easy -- things were "completely over," according to Parker, when former HBO chairman and CEO Chris Albrecht, an early shepherd of the feature, left under a cloud last May.
By the time everything was in place, however, suddenly everything had to be done yesterday. The entire shoot lasted 69 days and wrapped on January 15, using Silvercup Studios for most of the interiors, just as the series had.
"It was the quickest a movie has been made in my lifetime," says producer John Melfi. "To start a movie and shoot it in the same year -- we didn't have a script until May and we were in production in June. Unheard of."
Obstacles seemed to melt away when "Sex and the City" needed anything. When the script called for scenes shot at the Bryant Park-based Fashion Week, which is sponsored by Mercedes-Benz, Fashion Week had not yet begun. So in exchange for promotional placement, Mercedes-Benz erected and then deconstructed its branded tents for the shoot -- saving the film hundreds of thousands of dollars.
The fashion industry proved just as helpful as it had been on the series. Melfi recalls that it literally "threw open the closet doors. Between that and the tents in Bryant Park, if we hadn't had that kind of assistance, there's no way we could have gotten out of the gate."
New York City also bent over backwards for the film, recalls cinematographer John Thomas. "Working on the streets of New York is not always conducive to doing glamorous, beauty lighting," he says, so he and his staff created a moving light that could travel in a curb lane, providing flattering fill light. To accommodate such a contraption, the city removed several street signs.
"New York does not want to be, nor can it be, a backlot for films and television," says Thomas. "But I still find it amazing how many locations and streets the city helped us with -- without the help of the mayor's office and the patience of New York citizens, this film never could have gotten made."
It's almost hard to imagine that a $60 million film could have such an Andy Hardy "let's put on a show" feeling to it, but that seems to have been the case with the "Sex and the City" shoot. The quality is hardly patchwork, yet getting everything done out in the middle of the city required a level of cooperation from a significant number of people who will never see their credits scroll by.
"We've had ridiculous obstacles," says Parker. "It's been very upsetting at times -- we've gotten so close and then fallen apart. But there's something about the experience that makes it much sweeter to have gotten to September 19 of this past year, and arrive on the set and just be doing it. We wanted it so much. But I like this job, I feel I have a lot at stake. I love feeling this burdened."
Reuters/Hollywood Reporter
© Thomson Reuters 2023 All rights reserved.