Attracting the grey yen a hard sell for corporate Japan
By Edwina Gibbs
TOKYO (Reuters) - When Hisashi Negishi retired, he paid off his mortgage and bought himself a $6,000 (3,000 pound) flat panel TV and a new car to last the rest of his life. That was two years ago. Since then, he hasn't bought much of anything.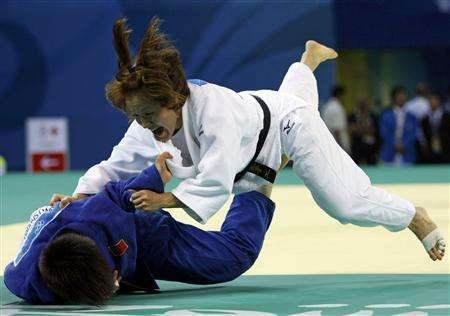 "There's nothing else I really want to buy, and I have no idea how to spend my money," the 63-year-old former businessman says. "There's not that much out there for seniors."
Negishi's dilemma is also the growing challenge facing much of corporate Japan as it grapples with the task of marketing to and making money off the world's most rapidly ageing population.
It's not that Japanese seniors, whose numbers are set to jump as the nation's baby boomers began retiring this year, don't have money.
Negishi says with the house and the kids' education paid for, he and his wife probably have more disposable income than before. Like Negishi, many will go through an initial bout of spending that represents a pat on the back for a lifetime of work.
But luring retirees, who have one eye on their potential to live for many more years, to part with their money beyond shopping for daily goods is for many companies a new and difficult exercise in enticement.
"The senior market is not an easy one. Seniors don't spend big, they have a lot of time to pick and choose and, if they don't like what they get, they complain," said Yoshiaki Saito, general manager at Nomura Research Institute's consulting division.
BETTER BRAINS
To be sure, Japan has been ageing for some time, and a sprinkling of innovative products have emerged.
Nintendo's "Brain Age" mind-training game is a golden example -- a success among the grandparent set that has also caught on among young people, with sales of the series at 14 million units worldwide.
"There are big opportunities for products that can claim to help retard the ageing process -- for example, to help prevent Alzheimer's," said William Hall, president of market research firm Synovate Healthcare Japan.
Kanebo, a cosmetic unit of Kao, has won over customers with its Evita line of cosmetics that target the over-50 market with "50+" emblazoned on the package in large characters. Kanebo hopes to develop it into a brand with sales of more than 10 billion yen (43 million pounds) by 2010.
Other examples include "easy phones" from Fujitsu Ltd that have bigger buttons and clearer sound quality for the hard of hearing. Toto sells the "Toilet Lift", a motorized device that fits between the toilet seat and bowl and helps push up elderly bottoms for those with wobbly legs.
SALES POTENTIAL
But often reality has yet to match expectations. The tech sector has developed and continues to work on a array of robots to help the elderly but successful examples are hard to find.
Industries touted as benefiting from the legion of retiring baby boomers such as home renovation, wealth management and golf are still waiting for significant growth.
There is also no getting past the fact that Japan's low birth rate and shrinking population mean a smaller market.
Toyota Motor Corp may be trouncing the competition abroad, but at home, like other Japanese automakers, it has seen sales fall for the past two years. Thus, for many larger firms the first and natural response is to seek more growth overseas.
Japan Tobacco Inc cited an ageing and shrinking population for its purchase of Britain's Gallaher -- the biggest acquisition of a foreign firm by a Japanese company. Firms like brewer Kirin Holdings Co and retail giant Aeon Co Ltd have also made it clear they intend to expand abroad.
But not every firm is in a position to pursue an aggressive overseas expansion policy, and in sectors like retail, seen as the hardest hit by the exit of baby-boomers from the work force, major changes in strategy are afoot.
Department stores cited the nation's changing demographics as a key factor behind recent mergers, with Isetan Co Ltd taking over Mitsukoshi Ltd and two others joining hands to form J. Front Retailing.
In the convenience store sector, where industry same-store sales have fallen for the past nine years, Lawson Inc has taken the bull by the horns with its new "Lawson Plus" brand.
When located in senior-heavy areas, they offer hair dye, false teeth cleansers and flowers to place on graves as well as fresh vegetables. Some also have areas for people to sit and chat, massage chairs and machines to check blood pressure.
Sales have jumped at the revamped stores and Lawson says the brand may grow to account for one-third to half of its outlets.
The most successful products are perhaps most visible in the mundane essentials of life.
Mizuno Corp expects sales of its senior-friendly walking shoes to jump 25 percent this year and again in 2008 to 500,000 pairs.
And underwear maker Wacoal's brand for ladies in their 60s has notched up double-digit growth for the past five years, offering long girdles that support the knee and camisoles that improve posture.
(Additional reporting by Daiki Iga, Emi Foulk, Leika Kihara, Chikako Mogi and Naomi Tajitsu)
© Thomson Reuters 2023 All rights reserved.