Berkshire buys stakes in Kraft and Glaxo
NEW YORK (Reuters) - Berkshire Hathaway , the holding company controlled by billionaire Warren Buffett, said on Thursday it has taken a roughly 8.5 percent stake in Kraft Foods , the maker of dairy and other food products.
The 132.4 million share stake was worth about $4.32 billion (2.19 billion pounds) as of December 31, according to a U.S. Securities and Exchange Commission filing detailing many of Berkshire's stock investments, valued at $68.8 billion as of that date.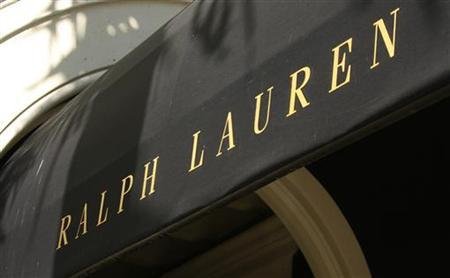 Berkshire also revealed that it owned 1.51 million American depositary receipts of GlaxoSmithKline , Europe's largest drugmaker, valued at $76.1 million, and 10.96 million shares of Trane TT.N, a maker of heating and air conditioning systems, valued at $512.1 million.
Berkshire had begun accumulating its Kraft stake by the second quarter of 2007, separate SEC filings on Thursday show. Speculation that Berkshire was buying the shares surfaced last May, but Berkshire did not confirm them at the time.
Shares of companies often rise when Berkshire discloses investment stakes. Regulators sometimes let Berkshire delay disclosures so investors cannot try to copy Buffett, known as the Oracle of Omaha, before he is finished buying.
Kraft shares rose 81 cents, or 2.8 percent, to $30.12 in after-hours trading. Glaxo shares rose 83 cents, or 1.9 percent, to $44.15 in New York after-hours.
Berkshire's 8.5 percent stake in Kraft is based on the average number of shares Kraft had in the fourth quarter, according to a separate regulatory filing.
In the Thursday filing, Berkshire also reported larger stakes in railroad operator Burlington Northern Santa Fe Corp , used car retailer CarMax Inc , drug companies Johnson & Johnson and Sanofi-Aventis SA , and two banks, U.S. Bancorp and Wells Fargo & Co .
Buffett has transformed Berkshire since 1965 from a failing textile company into a $221 billion insurance and investment company by acquiring out-of-favour companies with strong earnings and management, and investing in stocks. Berkshire owns more than 70 companies.
Class A shares of Berkshire closed Thursday down $990 at $142,990, while Class B shares rose 90 cents to $4,769. The prices are high because Berkshire has few shares outstanding.
(Reporting by Jonathan Stempel; Editing by Carol Bishopric, Phil Berlowitz)
© Thomson Reuters 2022 All rights reserved.