Chris Cornell, Timbaland prepare to "Scream"
By Jonathan Cohen
NEW YORK (Billboard) - Chris Cornell will release his new Timbaland-produced album, "Scream," on October 14.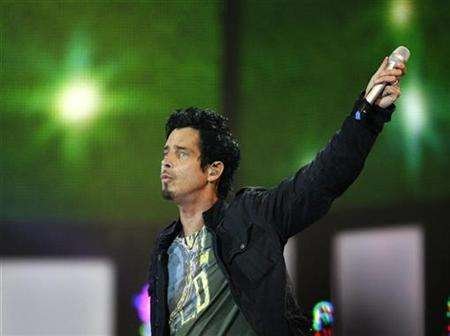 The first fruit of the unlikely collaboration between the grunge veteran and the R&B producer, "Long Gone," can be sampled on Cornell's MySpace page. A second track, "Ground Zero," hits digital retail on September 9, while an excerpt of a third, "Watch Out," is streaming on MySpace.
As to be expected with Timbaland behind the boards, these songs move Cornell in a much more R&B-oriented direction, with busy drum machine beats, buffed-up chorus vocals and string samples filling the nooks and crannies.
Indeed, this material sounds more like Gnarls Barkley than any of the guitar-driven music of Cornell's past with Soundgarden and Audioslave. "Long Gone" has already been premiered live on "The Tonight Show With Jay Leno."
"Scream," issued by Interscope Records, is the follow-up to 2007's "Carry On," which has sold 121,000 copies in the United States, according to Nielsen SoundScan.
Having just wrapped a stint on Linkin Park's Projekt Revolution tour, Cornell performs Friday in New York as part of the annual Fashion Rocks concert.
Reuters/Billboard
© Thomson Reuters 2023 All rights reserved.