Cutting back? So are the bigwigs
By Aarthi Sivaraman
NEW YORK (Reuters) - Top retail and luxury executives are sacrificing watches, vacations and new cars in the economic downturn, but keep your hands off their newspapers, nonfat lattes and bicycles.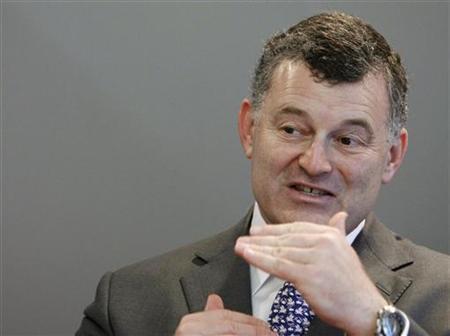 Executives at the Reuters Global Luxury and Retail Summits this week showed they were not only cutting company costs to compensate for thrifty shoppers.
As the disconnect between consumers and corporate heads has become starker and sparked anger in recent months, executives at companies from Saks Inc (SKS.N) and Mattel Inc (MAT.N) to Liz Claiborne's (LIZ.N) Juicy Couture and Christie's Europe say they are hunkering down personally too, much like their customers.
"Last year, we didn't go for a holiday vacation somewhere in the sun because I just thought it was not reasonable to spend so much money and to go somewhere," Juicy Couture's President Edgar Hubert said.
"We stayed here in New York over Christmas," he said, while he would have liked to go to Jamaica.
"I have given up my watches," said Saks Chief Executive Steve Sadove. "I used to treat myself to one nice watch a year and I have given up."
"My wife and my kids and I, we have cut back," he added, saying they were doing more "staycations" -- staying home as a family instead of taking a vacation.
New cars are being given a second thought, too.
"The lease has expired on my car and I'm thinking about which automobile I should buy next," Mattel CEO Robert Eckert said. "Today I'm not so motivated to buy a car."
"I wouldn't buy a new car any time soon, will wait and see on big purchases," said Joe Nahhas, regional director for Montblanc, which is owned by luxury group Richemont (CFR.VX).
Expensive air travel is out for some.
"I have flown JetBlue more in the last six months than I did previously," said Estee Lauder Cos Inc (EL.N) CEO William Lauder.
"Quite honestly, an $89 ticket is pretty damn good against a $500 ticket."
Italian jewelry designer Roberto Coin said he was now flying economy.
Others are taking public transportation to work.
"I ride my bike from my house to the train and then take the New Jersey Transit in," said Liz Claiborne CEO William McComb, who lives in Princeton, New Jersey and works in Manhattan. "And it is not because of the price of gas, but there is a certain economizing thing right now that feels really good and really smart."
Yet others are cutting out one daily need over another.
"I haven't cut my newspapers," said Jussi Pylkkanen, President of Christie's Europe. "I still read three newspapers a morning. But I have let go our fruit basket ... so health has gone before knowledge."
But like many shoppers, many executives still hesitate to give up that one thing they really like.
"The one thing I certainly wouldn't give up is my Starbucks," said J.C. Penney Co Inc (JCP.N) CEO Myron "Mike" Ullman.
Ullman likes a nonfat latte and usually starts with a tall cup before switching to a grande version.
"The things I am not renouncing is the new furniture for my new house, which definitely are a luxury item in this year," said Estee Lauder COO Fabrizio Freda, adding that he is getting furniture from Italian designers.
U.S. designer Jonathan Adler is not making any big changes either, as he tries to do his part for the economy.
"I am a consumer and I am shopping, shopping, shopping, shopping, shopping," Adler said.
Some executives said they were never big spenders to begin with, so there did not seem a reason to cut back.
"I go to the guy on the corner on 57th and 5th, who offers a wonderful cup of coffee for 75 cents," Tiffany & Co (TIF.N) CEO Michael Kowalski said, referring to a street corner in midtown Manhattan. "I never went to Starbucks."
And finally, there are some things that are, well, just taken from you.
Miles Roberts, CEO of European firm McBride (MCB.L), when asked what he'd given up in the recession, said: "some hair."
(Additional reporting by Dhanya Skariachan and Martinne Geller in New York, Mark Potter, Marie-Louise Gumuchian in London; Editing by Phil Berlowitz)
© Thomson Reuters 2023 All rights reserved.