Designer Anand Jon guilty of sex abuse on models
LOS ANGELES (Reuters) - Celebrity fashion designer Anand Jon was convicted on Thursday on multiple charges of sexual assault on young would-be models.
Jon, 34, a rising designer who had dressed socialite Paris Hilton and singer Janet Jackson before his arrest last year, was found guilty on 16 criminal counts. They included lewd acts on a child and involved assaults between 2001 and 2007 against nine aspiring models aged between 14 and 21.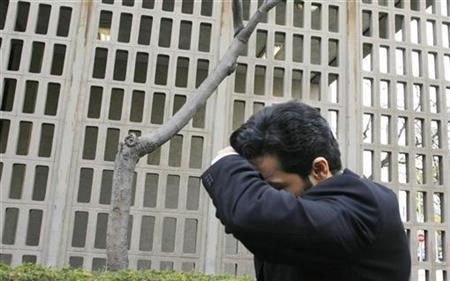 Jon was acquitted of four other charges. The Los Angeles Superior Court jury could not reach a verdict on a further three counts.
Jon, whose full name is Anand Jon Alexander, denied the charges and his lawyers argued that the young women made up their stories. He is being investigated on similar charges in New York and Dallas.
Prosecutors said Jon lured women to Los Angeles with the promise they could work as models and then attacked them.
Sentencing is scheduled for January 13.
The Indian-born designer was profiled on the TV show "America's Next Top Model" in 2003 and selected by Newsweek as one of the world's most successful South Asians in 2004.
(Reporting by Jill Serjeant, editing by Alan Elsner)
© Thomson Reuters 2023 All rights reserved.