Emily the Strange rides to big screen
By Borys Kit
LOS ANGELES (Hollywood Reporter) - Counterculture icon Emily the Strange, a symbol of female empowerment and anti-conformity, is headed to the big screen with her four mysterious cats.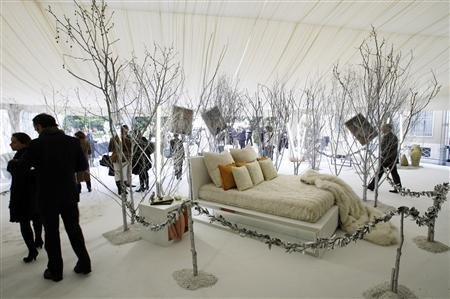 Dark Horse Comics, which has published several comic books detailing the goth teen's exploits, will produce a feature film that will detail her origins.
Skateboarder Rob Reger created the character among a multitude of designs he was printing up for stickers, T-shirts and skateboards in Santa Cruz, Calif,, in the early 1990s. The Emily design took off, with Reger's company, Cosmic Debris, going on to become a multimillion-dollar business with toeholds in fashion, books and comics, toys, school supplies, and accessories. Reger has remained the creative director behind the character and is one of several artists who work on "Emily."
The film will be produced by Mike Richardson, the founder or Oregon-based Dark Horse. The project is not yet set-up at a studio, though Universal is a contender as Dark Horse has a first-look deal there.
"Emily herself is very appealing little girl, there's an edge to her," Richardson said. "There is something very alluring to her image; people see it and respond to it immediately."
Richardson, who's been a producer on such films as "Hellboy" and its upcoming sequel as well as "30 Days of Night," said he and Reger will be looking for a filmmaker who "gets the character." The filmmaker choice may in turn dictate what format will serve the story best: live-action, animation, or a combination of the two.
The story line is being kept under wraps, though Reger, who concocted it, said it will offer up some back story and will feature Emily's four cats -- troublemaker Sabbath, schemer Nee-Chee, imaginative Miles and leader Mystery. It will also have 13 new characters with names like Earwig, Umlaut, McFreeley and Officer Summers. The story forms the basis of an "Emily" young adult novel, which will be published next year by HarperCollins.
Reger, who is influenced by Dr. Seuss and M.C. Escher among others in his designs, said Emily's popularity is due to the character's punk fashion sense, the clean and direct graphic quality of her design, her feline companions, and the message of empowerment she represents.
"In their life, everybody has, especially in the teenage years, looked to find themselves and felt like they don't fit in," said Reger. "Emily represents that person, but in a positive light. She prefers to be different and to look at things in her own way. She's a great role model for people to think for themselves."
He adds: "It was one my many designs that just stuck. I remember three years (after I created it) thinking 'They're still ordering the same dang shirt!' There's something there."
Reuters/Hollywood Reporter
© Thomson Reuters 2023 All rights reserved.