FDA science dearth puts public health at risk
By Kim Dixon
WASHINGTON (Reuters) - Lives are at risk because the U.S. Food and Drug Administration is woefully behind in the latest scientific advances and is under funded, a panel of advisers to the agency said at a public meeting on Monday.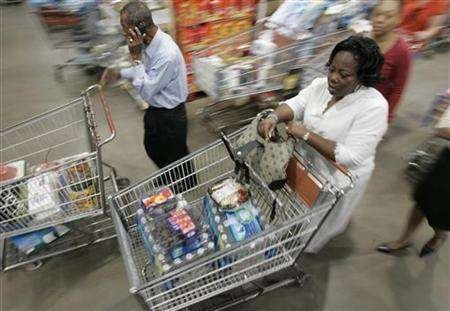 Inadequate staffing, poor retention, out-of-date technology and a lack of resources mar the FDA's ability, the report by a subcommittee of the agency's Science Board said.
(A copy of the 60-page report, FDA Science and Mission at Risk, can be found here _index.html.)
"FDA's inability to keep up with scientific advances means that American lives are at risk," the report said.
The panel, chaired by Gail Cassell, vice president for scientific affairs at Eli Lilly & Co., and representatives from Genentech Inc and Wyeth, among others presented their findings to FDA Commissioner Andrew Von Eschenbach and other agency officials.
Eschenbach asked the Science Board to examine the problems that have plagued the agency in recent years including recalls of drugs, contaminated food and toxic toothpaste. The agency regulates products from drugs to food and cosmetics representing about $1 trillion, or a quarter of every dollar spent in the United States, according to the report.
The U.S. Congress passed more than 100 laws expanding the FDA's authority since 1988, but has not increased the funding appropriately, the report found.
Among its recommendations, the panel suggested hiring more scientific talent, naming a chief scientific officer and reorganizing how the agency handles science issues.
The FDA is requesting $2.1 billion in its fiscal year 2008 budget, a 5.3 percent increase over the current budget.
"Without a significant increase in resources," the "recommendations will be superfluous," the report warned.
The panel's report said the agency's track record in regulating the safety of the food supply - noting a systems failure during a recent E. coli food contamination inquiry - " has drawn attention and resources away from FDA's ability to develop the science base and infrastructure needed to efficiently support innovation in the food industry."
Public health is at risk as "reports of product dangers are not rapidly compared and analyzed, inspectors' reports are still hand written," the report said.
Poor retention of critical staff was faulted. The report noted the turnover rate of the science staff is twice that of other government agencies.
The agency lacks a good system of talking to scientists outside the agency, "thus limiting infusion of new knowledge and missing opportunities to leverage resources," it said.
The panel "was extremely disturbed" at the state of the agency's information technology infrastructure, calling it the "weakest but most critical link."
(Reporting by Kim Dixon; Editing by Leslie Gevirtz)
© Thomson Reuters 2023 All rights reserved.