Jean-Charles Viti promoted at Shiseido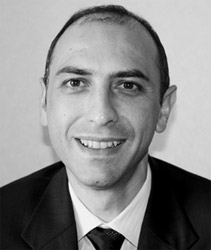 Jean-Charles Viti
Jean-Charles Viti, director of the Asia-Pacific region for
Shiseido
, has been named as vice-president for the French market for Shiseido Europe. He will take up his new role on the 1st of July.
At 38 years old, Jean-Charles Viti already knows the brand having joined Shiseido Europe in 2000 as head of the export department. Three years later he was named regional director of the group's Asia-Pacific activities, responsible for the duty-free markets of the brands Shiseido and Clef de Peau Beauté, a position that required him to relocate to Singapore.
A graduate of one of the prestigious "grands écoles", the Insitute of Political Studies (IEP), and the Institute of Business Administration (IAE) in Aix-en-Provence, he started out at Phyto in Asia before returning to France to develop brands for the
Alès
group.
Now, in charge of the French market, he has been charged with the task of boosting the reputation of Shiseido, a Japanese body care brand, bring the brand closer to consumers and compete with the market leaders in cosmetics across France.
"When I arrived at Shiseido nine years ago, I immediately fell in love with the unique concept of the brand, with its philosophy and the development of its products", said Jean-Charles Viti.
By Jonathan Fulwell (Source: C. Vautard)
Copyright © 2023 FashionNetwork.com All rights reserved.