Mining company suspends workers after fire
The mining group Harmony Gold suspended 122 workers on suspicion of helping miners at a disused mine where a fire killed at least 76 people this week, the South African Press Association reported.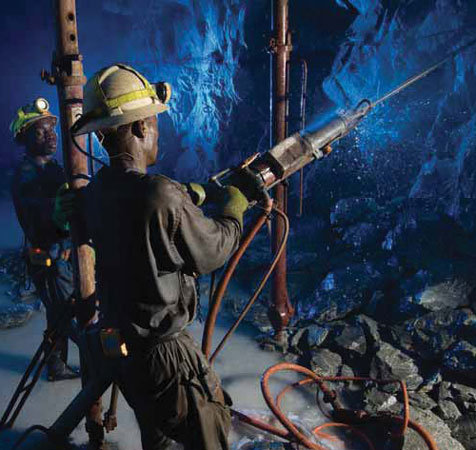 Miners underground in Phakisa, South Africa
Harmony suspended 77 workers and 45 contractors at its operations in central Free State province who it said had helped illegal miners underground with supplies or accepted bribes for access to mining properties, Sapa said.
At least 76 miners were killed by a fire that raged for days at a disused Harmony mine.
Harmony spokesperson Marian van der Walt confirmed that no more bodies were found underground on Friday 5 June, Sapa said.
South Africa, the world's third biggest gold-producing country, has the world's deepest gold shafts. The miners died at Eland shaft near the town of Welkom, in a part of the mine that runs to depths of up to 1.4km.
Harmony is particularly exposed to plundering by illegal miners as it was built on a strategy of buying old gold shafts and mines which soon ran out of commercially viable amounts of gold and were abandoned.
© Thomson Reuters 2023 All rights reserved.