MWB first half sales steady, Liberty performance strong
LONDON, Aug 27 (Reuters) - MWB Group (MWB.L), owner of iconic British retail brand Liberty and the Malmaison hotel group, reported unchanged revenue of 135.7 million pounds ($219.9 million) on Thursday 27 August despite tougher trading conditions.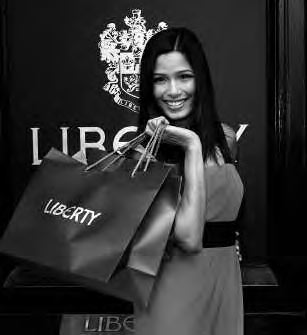 Photo: www.mwb.co.uk
Group properties were valued at 552 million pounds, a two percent fall from December book values, the company said, while pretax losses narrowed to 5.1 million pounds from 5.4 million in the same period last year.
"We believe we have the people, the products and services to ride out the current adverse climate and we are well placed to take full advantage of the upturn when it finally appears," Chairman Eric Sanderson said in a statement.
MWB Group comprises MWB Business Exchange, an AIM-quoted serviced office business, Liberty and Malmaison and Hotel du Vin.
Revenue at Liberty rose 17 percent to 25.6 million pounds, as the brand bucked the difficult retail environment and produced positive operating earnings for the first time in a decade.
Revenue was virtually unchanged for the Malmaison and Hotel du Vin business at 52.5 million, helped by a cost savings programme implemented over the last six months.
MWB Business Exchange saw revenue ease four percent to GBP57.4 million, as a more competitive serviced office environment led to downward pressure on rates.
(Reporting by Victoria Howley, editing by Rhys Jonea)
© Thomson Reuters 2023 All rights reserved.