MySpace's fashionable child launches new designers
By Jane Lee
LONDON (Reuters) - Young designers competing to get noticed by fashion labels can now launch their careers online through the fashion world's answer to the social networking Web site MySpace.com.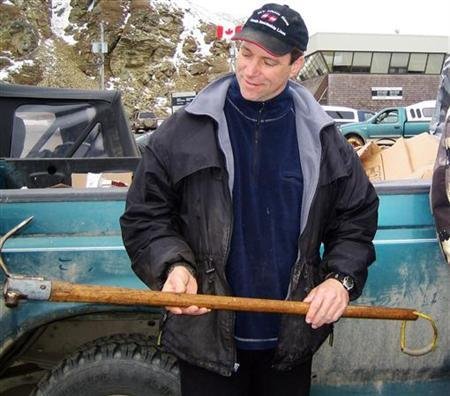 Fashionspace.com was created by 23-year-old London fashion graduate Holly Bellm last October and is fast becoming to fashionistas what MySpace is to amateur musicians, with 20,000 members in 120 countries frequenting the site every day.
"While I was studying fashion...MySpace was becoming the best place for (talent scouts) finding the next big band and unsigned artists," Bellm told Reuters.
"I saw all this amazing creative talent around me and thought: why not do the same for fashion?" she said.
The Web site www.fashionspace.com features photographs of models posing in higher selling members' designs, and advertisements for their fashion shows.
"Our core is to try to help young designers break into the market&we're looking at the tools to get them more sales," Bellm said.
Fashionspace allows members to swap, buy and sell their original designs, second-hand clothes and accessories, with a 10 percent commission of every sale going to Bellm and her team.
Members can create personal profiles on the site with photographs to showcase their wares online.
"We provide a networking platform but more importantly the added elements of having your own personal boutique," Bellm said.
Bellm says a number of designer brands like British lingerie label La Senza have recently contacted her to launch their corporate profiles on the Web site as a means of networking with up-and-coming designers.
Many fashion students that find it difficult to raise enough money to advertise their designs upon graduating use the Web site to attract potential employers.
Emma Payne, a 24-year-old fashionspace member, says the site has helped her portfolio stand out in job applications.
"(Using the site) I've been able to see what the market might be like, and expand from that, it's been very useful to test the market that way," she said.
The Web site's popularity has spread rapidly in the past six months, with advertisements on Facebook and word of mouth generating on average 800,000 page views a month.
Most members are female fashion students between 15 and 25 years old who use the site to buy and swap clothes.
"Everyone wants to be individual. No one wants to wear the same thing from Topshop or generic brands," Bellm said.
"It's almost like a big Portobello market, you can find quirky things no one else has," she said.
(Editing by Paul Casciato)
© Thomson Reuters 2023 All rights reserved.