New management team for Yves Rocher brands
The Yves Rocher has entrusted the leadership of the brands Dr. Pierre Ricaud and Isabell Derroisné to Guy Flament and Bruno Sordet, president-director-general and director-general respectively. Both men are 43 years old and will take the two French "Doctor Brands" in hand.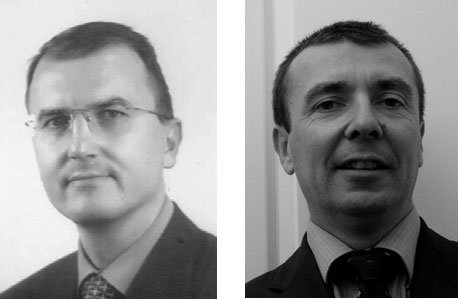 Guy Flament and Bruno Sordet
Graduate of the "Ecole Céntrale des arts et manufactures", Guy Flament joined Yves Rocher in 1995 after having cut his teeth at Accenture. Since then he has climbed through the ranks within the French group, from brand to brand. Starting as director of operations then pdg of "Petit Bateau", he has been director of development and strategy for the group since 2005, drafting the transformative plan for the Yves Rocher brand itself; he will continue to fulfill this role whilst simultaneously assuming new responsibilities in his new position.
As for Bruno Sordet, starting with Yves Rocher in 1989 he started out in sales for mail orders, subsequently advancing until in 2006 he held the post of director of the North, East and Northern Africa for the international markets of Yves Rocher.
By Jonathan Fulwell (Source: Emilie-Alice Fabrizi)
Copyright © 2023 FashionNetwork.com All rights reserved.