Online spending rises in December
LONDON (Reuters) - Online spending rose 14.2 percent on the year in December, outperforming the wider retail industry but slowing from earlier in 2008 and suggesting the sector is not immune to economic downturn, a survey found.
Online retail industry body IMRG and consultants Capgemini said Thursday online spending rose 25 percent in 2008 to 43.8 billion pounds, with growth slowing to 15 percent in the second half from 38 percent in the first.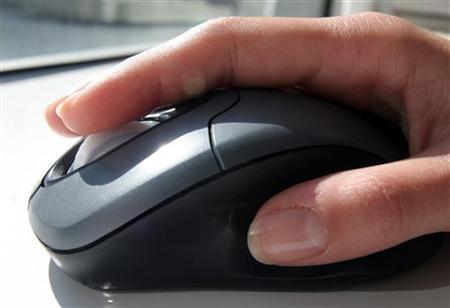 They forecast growth would remain around 15 percent in 2009.
"Our research provides further evidence consumers are turning to the Internet as the most efficient way to save money in the downturn," said Mike Petevinos, head of retail consulting at Capgemini UK.
The British Retail Consortium said Tuesday like-for-like retail sales fell 3.3 percent in December, the biggest drop for the key Christmas trading month in its survey's 14-year history.
The IMRG Capgemini e-Retail Sales Index, which collected data from around 70 internet retailers, found shoppers spent 4.67 billion pounds online in December.
That was down 1.5 percent on the month, which IMRG and Capgemini attributed in part to record sales in November.
A separate poll of 2,000 consumers found 37 percent did at least half their Christmas shopping online and 60 percent spent more online this Christmas than in 2007.
It also showed shoppers increasingly use the Internet to search for best deals, visiting retailer websites an average of 17 times for each online transaction.
Online clothing sales leapt 32 percent in December year-on-year, auguring well for a trading update from online fashion group ASOS due Monday.
Online spending on electrical goods was up 7 percent but, in a sign consumers may be cutting back on luxuries, online spending was down 4 percent on health and beauty products, down 11 percent on lingerie and down 16 percent on alcohol.
(Reporting by Mark Potter, editing by Dan Lalor)
© Thomson Reuters 2023 All rights reserved.