Real seek to defuse anger over Ronaldo
By Mike Collett
LONDON (Reuters) - Real Madrid sought to appease Manchester United on Tuesday after the European champions threatened to report them to world football's governing body FIFA over their interest in Cristiano Ronaldo.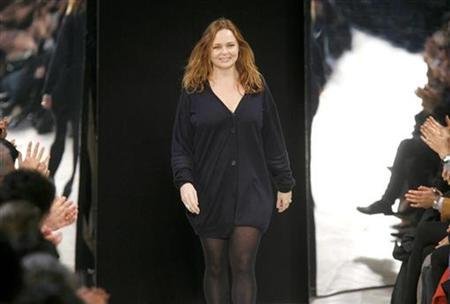 Real have made clear their admiration of Ronaldo in a number of public statements in recent weeks, whilst also acknowledging that the 23-year-old Portugal winger is a United player.
"We haven't done anything and we are not going to do anything that goes against the wishes of a club we regard as a friend like United. We have a magnificent relationship with them," Real president Ramon Calderon told reporters.
"We aren't going to start a conflict. If a club doesn't want to sell a player why would we insist they sell him? We know they aren't a selling club. It is a problem between the player and his team."
The English champions are determined to hold on to a player who scored 42 goals for United in the season just ended and was voted English Footballer of the Year for a second year running.
Earlier in the day, United took the unusual step of issuing a club statement on their Web site (www.manutd.com) headlined: "United issue Real warning."
In it, the club said they had watched with "growing irritation" the comments attributed to Real Madrid.
The statement continued: "The facts are that (1) The player is on a long-term contract and his registration is held by Manchester United. (2) The player is not for sale.
"The club will have no alternative but to report Real Madrid to the world governing body, FIFA, if it continues to behave in this totally unacceptable fashion.
"These public attempts to unsettle the player are completely against the regulations and the club will not tolerate them any longer."
United also said it believed the pursuit of their player is a "distraction for the Portuguese national squad as they prepare for the European Championships."
NO DOUBTS
It concluded: "No-one should be in any doubt that Manchester United will do everything in its power to keep its best players."
Real coach Bernd Schuster last month described Ronaldo as "the best player in the world" and, although he expected United to keep their player in the short term, the coach said he could see him at Real "in a couple of years."
Calderon said earlier this month that signing Ronaldo would be "a utopia", but added "We can't force a player to sign."
After last week's final, United manager Alex Ferguson criticised Real at a news conference.
"Schuster's talking and Calderon's talking," he said. "Real think they can ride roughshod over everyone, but they won't do it with us.
"Real Madrid are not the only club interested in Ronaldo. But the others are not saying so. They don't get into this nonsense."
In recent years United have sold David Beckham, Ruud van Nistelrooy and Gabriel Heinze to Real Madrid but Ferguson said last week the case of Ronaldo was different to those deals.
He told reporters: "Yes, we sold them Van Nistelrooy and Beckham but we did that because we wanted to."
Ronaldo scored United's goal in the 1-1 draw with Chelsea in last week's Champions League final in Moscow and although he missed his penalty in the shoot-out, United went on to lift the trophy winning 6-5 on penalties.
Asked about his future after the final, Ronaldo told reporters: "I don't promise nothing. I don't promise nothing to my mum, I don't promise nothing to supporters."
(Additional reporting by Mark Elkington in Madrid)
(Editing by Trevor Huggins)
© Thomson Reuters 2023 All rights reserved.