Redux, the anti-recession solution from Givenchy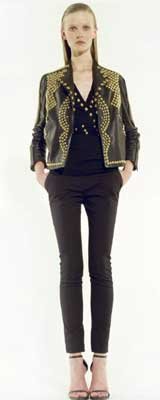 Collection Redux par Givenchy
With the backdrop of the recession, luxury houses are taking another look at their strategies and habits. As a result, in October
Givenchy
will be launching a line which will cost less than its principal collection, reported Relaxnews.
The first collection will consist of white blouses with an airy style, bags and studded jackets. These items, designed by
Riccardo Tisci
, will be released with a starting price of €245.
This line, inspired by the emblematic collections of Givency, should pick up fashionistas that had been suffering from recession induced blues.
By Jonathan Fulwell (Source: Sarah Ahssen)
Copyright © 2023 FashionNetwork.com All rights reserved.