Shop Cavalli style with snakeskin print credit card
MILAN (Reuters Life!) - Italian designer Roberto Cavalli, known for his bold animal prints, is lending some style to the other side of the retail counter.
The designer, who counts the Spice Girls among his fans, has created a Roberto Cavalli-branded Mastercard with a snakeskin signature print and iridescent coloring.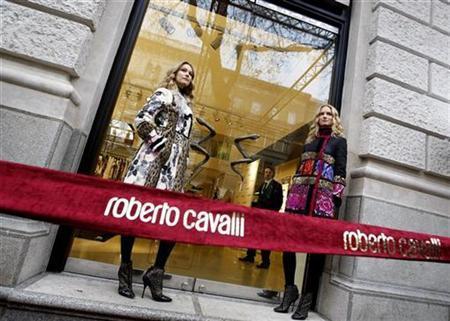 The "Cavalli Card" also entitles holders to VIP services at Cavalli boutiques, access to special sales, events and shows.
"I love to immerse myself in new projects -- they stimulate my creativity," Cavalli said in a statement.
Created in collaboration with Corpcom, the card will be available starting March 1, available online at www.robertocavallicard.com and Roberto Cavalli boutiques worldwide.
It will be launched during Milan's women's fashion week in March.
(Reporting by Marie-Louise Gumuchian, editing by Paul Casciato)
© Thomson Reuters 2023 All rights reserved.