Singer Iglesias says not ready for marriage
By Belinda Goldsmith
NEW YORK (Reuters) - Award-winning singer Enrique Iglesias says he's not yet ready for the responsibility of marriage, but he is ready to take a greater role in promoting causes like the environment that he believes in.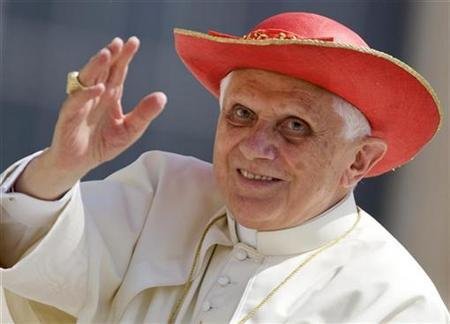 Iglesias, 32, the son of Spanish singer Julio Iglesias, recorded his first self-titled album in 1995 in Spanish but has successfully crossed over into the English-language music market.
In addition to singing, Iglesias has written songs for himself and other artists, acted in various film and TV roles, and endorsed a men's fragrance.
He spoke to Reuters about his latest album, "Insomniac," released this week, his career and his life:
Q: How does your new album vary from earlier albums?
A: "I think it is more diverse musically. For three years I have been making it so I have worked with so many different types of producers. I had about 50 songs to pick from. It has elements of lots of different music. I really wanted to take the time that I took on my first album which took three years."
Q: Did it become a chore?
A: "Every time I thought I was finished it would go in a different direction."
Q: Why did you call is "Insomniac?"
A: "All of my songs, a big percentage, I have done at night. For me night time has always been more creative so it has made me very nocturnal. I was a hyper kid so I never slept well and with time that has gotten a lot worse. I'll go to bed at 4 or 5 or 6 in the morning."
Q: Was it hard to carve out your own career with such a famous father?
A: "It can help you as much as hurt you. But at the end of the day, it comes down to how much you work and how much you love what you do and how much you want it."
Q: You've been linked to a list of women including Christina Aguilera, Jennifer Love Hewitt, and now you've been with former tennis player Anna Kournikova for about five years. Is it hard to keep your love life private?
A: "Yes and no. You have to look at it with a bit of humor otherwise it would affect you. In a way I truly think it is a small price to pay for what you get in return. Singing and showbiz for me is a great job, I feel really fortunate."
Q: Any plans to get married?
A: "No, no. I think whenever you are ready you will know. It is a big responsibility and I don't feel I need to get married."
Q: You're taking part in next month's Live Earth concert. What got you involved?
A: "I watched a documentary about a year ago (Al Gore's "An Inconvenient Truth") and it was mind boggling. I knew something about this but I was also a little naive. It is obviously a serious problem. I feel like the older I get, the more I have to be more responsible and give back. I want to do things that I am truly passionate about."
Q: You've successfully managed to crossover from the Spanish language market to English. What advice would you give to other Spanish singers seeking wider appeal?
A: "I truly believe it all comes from the music and the songs, picking the right songs. I grew up in Miami in a very Spanglish city where we spoke a lot of English and Spanish so I always felt like I was going to fall into English one way or another. The first song I wrote was in English."
Q: Will you continue to focus on music or will you act more?
A: "My first thing is music but I do want to try different things, little things that I can learn from, and work with great people that I truly admire and from whom I can learn. Right now however I don't even have time to shower."
Reuters/Nielsen
© Thomson Reuters 2023 All rights reserved.