Tropical drama "Rains" not steamy enough
By Frank Scheck
NEW YORK (Hollywood Reporter) - The sort of steamy tropical melodrama that Hollywood used to produce with regularity in its golden age, "Before the Rains" depicts the tragic repercussions of an adulterous affair between an upscale British colonialist and his beautiful housemaid in 1930s India.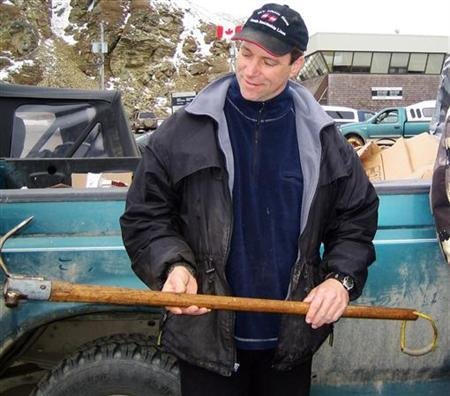 Lacking the emotional power necessary to fuel its contrived plot elements, the film is a distinctly minor entry in the Merchant Ivory canon.
Recently showcased at New York's Tribeca Film Festival, it isn't likely to achieve much art house traction upon its theatrical release May 9.
Set in Kerala in southern India, the story centers on Henry Moores (Linus Roache), a spice baron who desperately needs to build a major road in order to expand his trade. Even while pursuing his goals, he's engaged in a steamy affair with his married housemaid, Sajani (Nandita Das), which must be put on the back burner when his wife (Jennifer Ehle) eventually returns from England to join him.
Despite their subterfuge, the couple's affair is eventually detected by Sajani's highly suspicious husband (Lal Paul), who beats her in an effort to confirm the truth. This sets off an ultimately tragic series of events that overtake not just Moores but also his right-hand man T.K. (Rahul Bose), who is torn between loyalty to his boss and his own moral convictions.
(In the film's early moments, Moores presents T.K. with the gift of a handsome gun, leaving one to simply count the minutes until it figures prominently in the proceedings.)
Screenwriter Cathy Rabin's story line is certainly dramatic enough, but it is handled by director Santosh Sivan in a decidedly muted if tasteful fashion that proves uninvolving. The normally fine Roache doesn't manage to infuse his decidedly unsympathetic protagonist with sufficient charisma, and while Bose and Das are moving in their supporting turns, their strong efforts aren't enough to compensate for the overall familiarity of what transpires. The film's chief asset is its superbly atmospheric evocation of its period milieu.
Reuters/Hollywood Reporter
© Thomson Reuters 2023 All rights reserved.