US institute names 99 top ethical companies
NEW YORK, April 13 (Reuters) - The Ethisphere Institute on Monday 13 April named 99 companies it says are the world's most ethical, its third annual listing designed to encourage ethical practices within the global business community.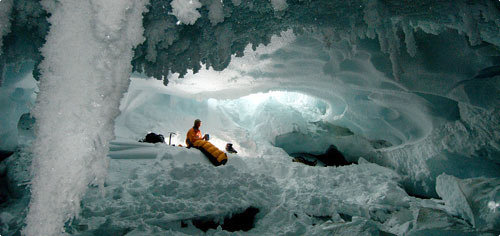 A Patagonia environmentally aware campaign
The 99 companies, which include Honeywell International Inc (HON.N),
Nike
Inc (NKE.N),
Patagonia
, BMW Bayerische Motoren Werke AG (BMWG.DE), Johnson Controls Inc (JCI.N) and HSBC Holdings PLC(HSBA.L), come from 35 different industries.
"The mission of our group is to improve corporate behavior," said Alex Brigham, executive director of the Ethisphere Institute, an international think-tank based in New York dedicated to the advancement of best practices in business ethics, corporate social responsibility, anti-corruption and sustainability.
The companies are chosen against their peers within their industry, as each industry operates under different circumstances, Brigham said.
The full list of companies can be found at www.ethisphere.org/wme2009.
The rankings are based on factors that go to the heart of corporate governance and environmentalism, the institute said, including innovation that contributes to public well being and the use of fewer resources. They also are judged on corporate governance, legal and regulatory reputation and track record, executive leadership, industry leadership, and internal systems and ethics compliance programs.
Brigham said there is no specific definition of the the term ethical for the rankings. For example, diversity, layoffs, executive compensation and outsourcing are not part of the criteria, he said.
This year's group features 22 first-time recipients including Dell Inc (DELL.O), Thomson Reuters Corp (TRI.TO), Best Buy Co Inc (BBY.N) and T-Mobile International AG & Co KG[TMOG.UL]. Of the companies on the list, 44 are on it for the third time. They include General Electric Co (GE.N), American Express Co (AXP.N), PepsiCo Inc (PEP.N), McDonald's Corp (MCD.N), Starbucks Corp (SBUX.O) and IKEA AB [IKEA.UL]. Some, such as Nike have demonstrated a will to correct past mistakes, Brigham said. (Reporting by Ilaina Jonas; Editing by Leslie Adler)
© Thomson Reuters 2023 All rights reserved.