Abercrombie & Fitch loss narrows, shares up
CHICAGO (Reuters) - Abercrombie & Fitch Co (ANF.N) posted a narrower quarterly loss on Tuesday 18 May, as the teen apparel retailer was helped by a double-digit sales increase and lower store occupancy costs.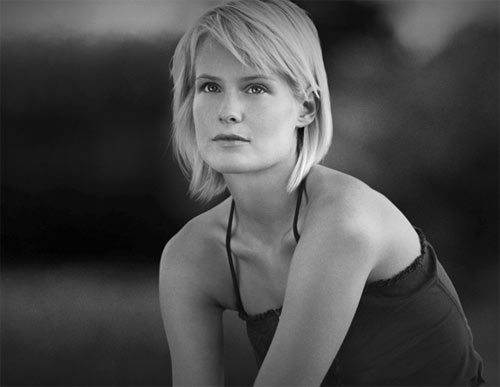 Abercrombie & Fitch - Photo: www.abercrombie.com
The retailer, whose shares rose 2.4 percent in premarket trading, also trimmed its capital expenditures forecast as it plans to open about 25 mall-based
Hollister
stores this year, down from February's target of about 30.
Over the last year-and-a-half, Abercrombie has lost market share to competitors such as Aeropostale Inc (ARO.N), whose lower prices are more friendly to teens on a budget.
The company has been trying to add more fashionable items to its mix to justify higher prices, while lowering prices on more basic items.
Abercrombie posted a loss of $11.8 million, or 13 cents per share, in the fiscal first quarter ended on May 1, compared to a loss of $59.2 million, or 68 cents per share, a year earlier.
The loss per share met analysts' average forecast, according to Thomson Reuters I/B/E/S.
As previously reported, revenue rose 14 percent in the quarter to $687.8 million, helped by international sales.
Although Abercrombie's same-store sales -- which measure sales at stores open at least a year -- have been in a protracted slump, they rose 1 percent in the quarter.
NEW STORE PLANS INCLUDE MADRID IN 2011
Bullish analysts point to international expansion as a major growth area for Abercrombie, while sluggish domestic sales remain a cause of concern among many on Wall Street.
U.S. sales rose 5 percent to $568.8 million. International sales more than doubled to $119 million.
The company still plans to open Abercrombie & Fitch flagship stores in Copenhagen, Denmark and Fukuoka, Japan this year, as well as a Hollister Epic store on New York's Fifth Avenue. It also plans to open an Abercrombie & Fitch store in Madrid, Spain during fiscal 2011.
This year, it plans to open about 25 international mall-based Hollister stores and one Abercrombie & Fitch store in Canada. It also plans to open its first international Gilly Hicks store in the United Kingdom in the fourth quarter.
In the United States, it plans to open three Abercrombie & Fitch stores, two Abercrombie kids stores, three Hollister stores, two Gilly Hicks stores and five outlet stores.
Abercrombie forecast fiscal 2010 capital expenditures of $200 million to $225 million, including $165 million to $190 million to build new stores and spruce up old ones, and about $35 million for technology, distribution center and other projects.
In February, the company had projected capital expenditures of $250 million to $260 million, including $215 million to $225 million for new stores, refreshes and remodels.
Its shares were up 96 cents to $41.74 in premarket trading.
(Reporting by Jessica Wohl, additional reporting by Alexandria Sage in San Francisco; Editing by Derek Caney)
© Thomson Reuters 2023 All rights reserved.