Adidas tests 'woman-only' store in Seoul
Published
today
Mar 9, 2011
Adidas has opened in the beginning of March a concept store (164m²) dedicated exclusively for women in Seul, South Korea. If the results are positive, the Adidas Women's Store will be duplicated around the world.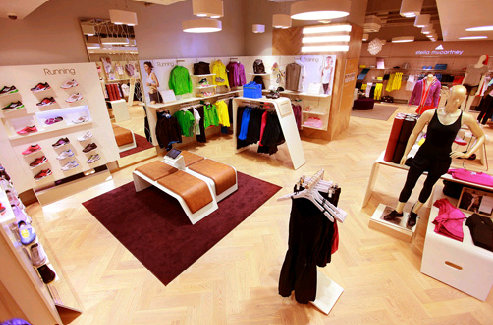 Adidas Women's Store in Seoul
"This new store concept was created especially for the female clientèle. Adidas wants to show Korean women how important they are to the brand. This also goes hand in hand with market trends, because sport for women is growing day by day", highlights Zion Armstrong, Adidas general manager in Korea. With already a network of 62 stores in South Korea, the German sports brand will first test its new concept store for women only supported by "incredible" sales figures in sportswear and articles made for women.
On another note, clients who patronise the Adidas Women's Store — in which 20% of its offer will be renewed each month — will notice a more personalised sales associates staff, made up of fitness experts. Athletic workshops and special previews of new Adidas products will also be accessible.
Copyright © 2019 FashionNetwork.com All rights reserved.