American Eagle profit meets Street view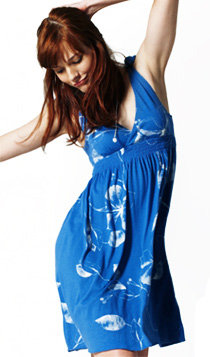 American Eagle Outfitters
spring-summer 2009
* Q4 adj EPS 19 cents meets Wall Street's lowered view
* Q4 sales fall 9 pct
* Sees Q1 EPS 4 cents-7 cents/shr; Street view 6 cents
* Says "vigorously pursuing major improvements" (Recasts; adds background, CEO quote)
NEW YORK, March 11 (Reuters) - American Eagle Outfitters Inc (AEO.N) reported sharply lower quarterly earnings on Wednesday, citing deep promotions during the holiday period, and the teen apparel retailer forecast continued profit declines.
Net income tumbled to $32.7 million, or 16 cents per share, in the holiday fourth quarter that ended on Jan. 31, from $140.5 million, or 66 cents per share, a year earlier.
Excluding items, the company earned 19 cents per share, meeting Wall Street's average forecast, according to Reuters Estimates.
Analysts had lowered their estimates after the company said last week that it expected profit to come in at the low point of its forecast range of 19 cents to 21 cents per share.
Sales fell 9 percent to $905.7 million. Sales at stores open at least a year fell 16 percent.
American Eagle has battled a long string of same-store sales declines as its core teen shoppers pare back apparel purchases in the recession, or flock to lower-priced rivals.
Despite sharply lower demand that led to greater-than-expected promotions during the holiday season, Chief Executive Jim O'Donnell said American Eagle's business remained "profitable and financially healthy."
"Looking ahead, we cannot accept this kind of performance, recession or not," O'Donnell said. "As such, we are vigorously pursuing major improvements within all of our brands, while maintaining a conservative approach toward inventory investments, capital spending and operating expense."
The company did not provide specific details on the improvements.
American Eagle said it expected earnings of 4 cents to 7 cents per share in the current first quarter, down from 21 cents a year earlier.
Analysts on average were expecting 6 cents per share, according to Reuters Estimates. (Reporting by Martinne Geller, editing by Maureen Bavdek and Lisa Von Ahn)
© Thomson Reuters 2023 All rights reserved.