Arcandor CEO and CFO depart, insolvency hearing starts
DUESSELDORF, Sept 1 (Reuters) - The management of insolvent German retailer Arcandor (AROG.DE) handed power over to the company's insolvency administration on Tuesday 1 September as official proceedings began, paving the way for a break-up of the group.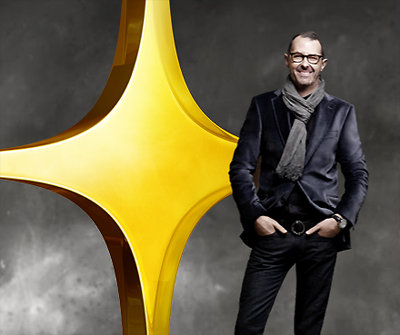 www.Arcandor.com
Arcandor filed for insolvency in June after its requests for state aid failed. Its management stayed on and worked with the interim administration to keep the group operating as a whole.
But they gave up the search for a new anchor shareholder in August, citing a difficult market environment.
A breakup is now unavoidable and a German district court opened insolvency proceedings officially on Tuesday 1 September after the administrators had three months to assess the situation at Arcandor, evaluate assets and talk to creditors.
The retailer said that Chief Executive Karl-Gerhard Eick, the former finance chief of German telecoms group Deutsche Telekom (DTEGn.DE) who took the helm in March, will leave the company.
Sources close to the matter had told Reuters earlier that Eick was expected to step down.
Chief Financial Officer Ruediger Guenther was also stepping down, and the District Court in Essen had appointed Klaus Hubert Goerg as insolvency administrator, the firm said.
The insolvency proceedings affect 21 units including Arcandor's department store business
Karstadt
and its mail-order division Primondo with its Quelle business, the court said.
"The fact that Arcandor is now insolvent has many reasons. It's like a toxic soup, difficult to digest," Eick told journalists at a meeting on Tuesday 1 September.
One of the main reasons, he said, had been a lack of support from all parties involved when it really mattered, which in the end let the German government to reject state aid.
But mistakes were made long before Eick joined the Essen-based group, which also held a roughly 53 percent stake in Europe's second-largest travel company,
Thomas Cook
(TCG.L), now mainly kept by its creditor banks which plan to sell the stake soon.
Arcandor had already been on the brink of collapse in 2004 but was saved by a capital hike, asset sales and job cuts.
A year later, Thomas Middelhoff became CEO. He cut more jobs, divested more assets and sold the group's real estate portfolio to alleviate its debt burden.
By the time Eick took over from Middelhoff, Arcandor still had more than 1 billion euros ($1.4 billion) in net debt.
Despite years of restructuring, the group's operating business failed to improve, Eick said. Profits were eaten up by losses elsewhere in the group, he said.
Asked why he took the job at all, Eick said: "I was tempted by the task to revive a company that is in such difficulty."
"It was worth a try. I would do it again," he said.
Insolvency administrator Goerg is now in charge.
He has already said the Karstadt and Primondo units could survive and that he was looking for potential investors.
And Eick? "I definitely don't know what's next. I haven't thought about it," he said. "Maybe I'll devote more time to my hobby -- music."
(By Eva Kuehnen. Additional reporting by Christoph Steitz; Editing by John Stonestreet, Phil Berlowitz)
© Thomson Reuters 2023 All rights reserved.