Avon says probing China operations
NEW YORK, Oct 20 (Reuters) - Avon Products Inc , the world's largest direct seller of cosmetics, said on Monday, October 20th it was investigating its China operations over allegations of certain improper travel, entertainment and other expenses.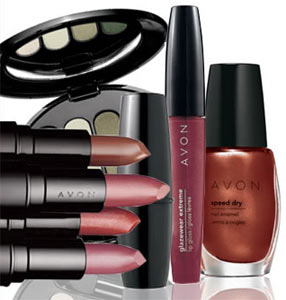 Produits Avon
The internal investigation, which Avon said was voluntary, comes after the company won approval in 2006 to return to its favored direct-selling model in China.
Avon uses legions of representatives to sell to customers at home rather than moving its products through stores.
But in 1998, Beijing shut the door on direct sales in a blanket ban aimed at curtailing domestic pyramid schemes, forcing Avon to begin selling its products through beauty boutiques.
Avon said the internal investigation is focused on compliance with the Foreign Corrupt Practices Act. Under the act, it is illegal for U.S. companies or their agents to use bribery to win business in foreign countries.
Avon said it had informed the U.S. Securities and Exchange Commission and the Department of Justice about its probe.
It said it began the investigation in June and the probe was in its early stage.
In July, Avon said its revenue in China grew 20 percent in the second quarter, but the region reported an operating loss of $8 million, up from a loss of $2 million in the year ago period. (Editing by Andre Grenon)
© Thomson Reuters 2023 All rights reserved.