Ben Sherman to close womenswear division
The Ben Sherman Group has announced that it intends to focus on its menswear collections, closing down its womesnwear division. This action has been take in an attempt to compensate for the decrease in sales seen over previous seasons.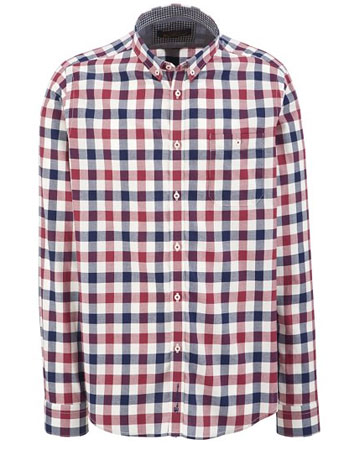 Long sleeved men's Ben Sherman shirt at John Lewis - Photo: www.johnlewis.com
"We are proposing to concentrate on what we do best," declared Miles Gray, the group's executive director. "We have a history of 50 years in menswear production, with significant international success in the biggest groups of stores. We will continue to open our own stores, centred on a full range of lifestyle clothing for men."
Womenswear currently accounts for just over 10% of the label's turnover, but posted a decrease of over a third in sales in the first half of 2009. Ben Sherman blamed this drop on the shift in exchange rates between the pound and the dollar, as well as on increased intra-market competition since the beginning of the recession – a challenge which has prompted a fundamental strategic alteration in response.
By Jonathan Fulwell (Source: Matthieu Guinebault)
Copyright © 2023 FashionNetwork.com All rights reserved.