Bulgari expects Q1 loss, CEO says
ROME, April 16 (Reuters) - Italian jeweller Bulgari (BULG.MI) made a loss in the first quarter, Chief Executive Francesco Trapani said on Thursday, but forecast a "contained recovery" in the second part of the year.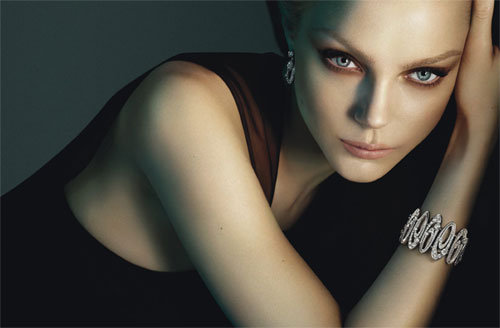 Bulgari - "Celebrating 125" 2009
"We will generate a loss in the first quarter partly due to the fact that there has been a block on acquisitions by wholesalers who, faced with the crisis, are running down stocks," Trapani said on the sidelines of Bulgari's annual shareholder meeting.
"We expect for the same reason a contained recovery in the second half of the year."
He said the first quarter compared with a record 2008 first quarter.
Trapani has previously said he expects 2009 to be a difficult year after the Rome-based jeweller saw net profit fall 45 percent last year to 82.9 million euros as consumers curbed their spending on luxury pieces.
Retailers have been focusing on reducing inventories in recent months and have significantly cut how much they order from luxury groups as the economic crisis crushed demand for more extravagant accessories.
When asked if Bulgari could take part in an eventual consolidation process in the sector, Trapani said: "When there will be a recovery, some big group could buy a smaller one which is in difficulty."
"We certainly won't be sellers, and let's be realistic, we also cannot consider ourselves (big consolidation players)."
Shares trimmed earlier gains and were up 2.88 percent at 3.9325 euros at 1150 GMT.
(Reporting by Alberto Sisto; Editing by David Cowell)
© Thomson Reuters 2023 All rights reserved.