Crocs launches Ocean Minded brand in Europe
Just as Crocs celebrates its ten years in Europe later this month with events in a number of cities, the American group is also bringing one of its brands to Europe for the first time: Ocean Minded. They're a far cry from the iconic Crocs model, even if comfort is still the number one priority.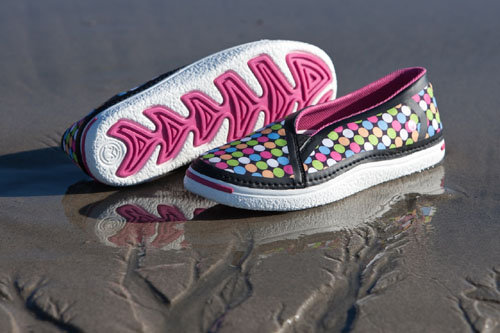 Ocean Minded range / Photos: Ocean Minded
Ocean Minded specialises in light shoes specifically designed, as the name suggests, for the beach. The brand, which was founded in 1966, makes flip-flops as well as light shoes which dry very quickly, and is also ecologically-minded, with its uppers made out of recycled materials.
This spring-summer season's 16 models are only available at the online Crocs store, with men's 39 – 48 and women's 34 – 43 on sale for around 60 euros. In the United States, the brand has its own online retail site and also offers a line of t-shirts. The launch of Ocean Minded is part of Crocs' strategy to diversify its product range.
The group's sales in Europe dropped by 2.7% in the first quarter of the 2012 financial year, ended 31st March, compared to the same period a year earlier, due to the economic crisis.
Copyright © 2023 FashionNetwork.com All rights reserved.