Jimmy Choo strengthens position in Hong Kong
Already present in Asia and in Hong Kong, Jimmy Choo has decided to accentuate its presence there. To do so, the shoemaker has signed a joint-venture with Bluebell Far East Limited – an existent partner – to open new boutiques.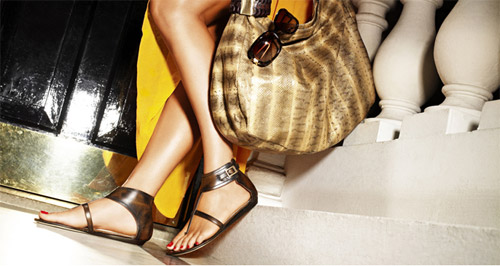 Jimmy Choo Summer 2009
The next opening will be held in October in the luscious surrounds of 'The Landmark' in the Central District. Jimmy Choo has had an address on site since 2004, but it was judged to be too small and will be replaced by a new store of around 100 metres squared complete with a double store window.
October's opening will join the two most recent inaugurations: one in Kowloon on a 102 metres squared site and the second, a smaller venue at 41 metres squared in the international airport of Hong Kong. The latter is the first that Jimmy Choo has opened in travel retail.
As well as being modern the concept of these new points of sale is to allow them to sell not only shoes but also handbags and sunglasses.
Elsewhere, Bluebell is also the development partner of Jimmy Choo in Japan where there will be other openings this year.

By Jonathan Fulwell (Source: Céline Vautard)
Copyright © 2023 FashionNetwork.com All rights reserved.