Kenneth Cole Productions, Inc. Names Ingo Wilts As Creative Director
NEW YORK, May 13 - Kenneth Cole Productions, Inc. have announced that Ingo Wilts will join the Company as Creative Director, effective August 1, 2009. Mr. Wilts was previously the Senior Vice President and Creative Director for Hugo Boss. In this newly created role, Mr. Wilts will report to the Chairman and Chief Creative Officer Kenneth Cole, and will oversee design, design services and visual merchandising of all product classifications within the Kenneth Cole New York and Kenneth Cole Reaction brands.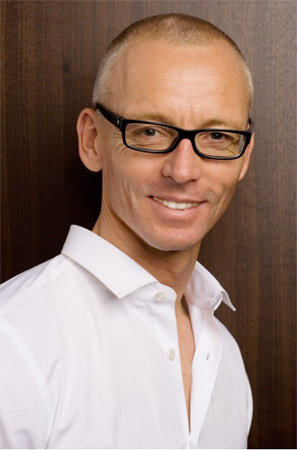 Ingo Wilts
With this move, Mr. Cole will maintain his current role as the creative visionary behind the brand, the product and the advertising, and will continue to focus on the company's bigger picture strategic opportunities. Mr. Wilts will direct all aspects of product design and will lead the apparel, footwear and accessory design teams to create compelling fashion collections for men and women. He will also work with licensee partners to ensure consistency in design and design execution globally.
Mr. Cole said, "We recognized a need for a strong and experienced design leader who can focus 100% of his time on product, which we are sure will bring better uniformity and consistency across all categories. Ingo has an impressive track record and brings extraordinary experience as both a creative director and a leader. We are thrilled to have him join our team." Mr. Cole continued, "As I have said before, it is a new era for me and the Company. I appointed Jill Granoff as Chief Executive Officer early last year, and adding Ingo as our first Creative Director to partner with me and our strong
management team is another important step in positioning the company to achieve even greater success in the future."
Mr. Wilts spent the past nine years at Hugo Boss where he was the creative force behind BOSS Black, BOSS Green, and the luxury brand BOSS Selection. In his most recent role, he oversaw all product categories for men and women, including apparel, footwear, and accessories. In addition, he was responsible for store visual merchandising, and a large creative team. Prior to Hugo Boss, Wilts was the Designer of men's sportswear at Joop!, and held various design positions at Miltenberger where he worked on the Lagerfeld and Daniel Hecter brands.
Jill Granoff, Chief Executive Officer said, "Ingo brings the unique combination of strong artistic talent and a keen knowledge of the business. He understands our brand aesthetic as well as the breadth of our product categories, our multi-channel business model, and our global landscape. I know he will be a great asset to Kenneth and the Company, as we work toward reinforcing Kenneth Cole's position as the quintessential metropolitan lifestyle brand."
Mr. Wilts commented, "Kenneth Cole is an iconic American fashion brand with a solid heritage and immense unrealized global potential. I am thrilled to join Kenneth and the Company during a time of such significant opportunity. I look forward to working closely with him and Jill on realizing the long-term potential of the brand and building upon the DNA to create compelling contemporary fashion for modern men and women."
© Thomson Reuters 2023 All rights reserved.