Lacroix administrator eyes Borletti deal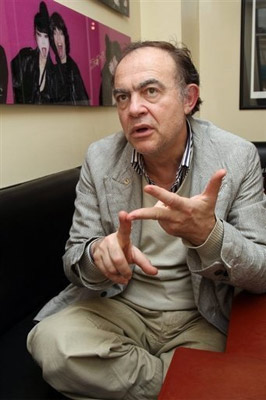 Christian Lacroix - Photo : Pierre Verdy/AFP
PARIS, Sept 7 (Reuters) - The administrator for Christian Lacroix hopes owners Falic Group can reach an agreement with Italian businessman Maurizio Borletti on a rescue plan for the French fashion house by the end of the month, he said on Monday 7 September.

Italy's Borletti Group had made a joint bid with the designer behind the fashion label that the administrator described in July as "serious".
"We are working on a rapprochement between Falic Group and Maurizio Borletti to create a recovery plan together," Regis Valliot told Reuters.
He confirmed that he did not consider any of the other offers received so far for Lacroix to be serious. This included one from Bernard Krief Consulting. Borletti is the main shareholder in department stores Rinascente and Printemps.
Christian Lacroix was once part of French luxury giant LVMH (LVMH.PA) but now belongs to the Falic family, which owns U.S. retail group Duty Free Americas.
The company behind the designer known for his baroque and embroidered dresses has never made a profit in 22 years of trading. In 2008, it lost 10 million euros ($14.3 million) on revenue of 30 million. ($1=.6973 Euro)
(Writing by James Regan; Editing by Marie Maitre)
© Thomson Reuters 2023 All rights reserved.