Lee Cooper France in suspension of payments
Lee Cooper France declared itself to be in suspension of payments on Tuesday 23 March. The commerce court in Amiens will decide whether to put the company into receivership or liquidation. Firstly, an observation period of two month is due to be agreed upon. The brand, which celebrated its centenary in 2008, has more than 60% of its business activity in France.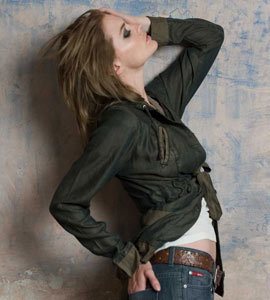 Lee Cooper
This procedure has surprised observers that have seen the evolution of the label's collections and the work that has been put it. Last November the group's style office even moved to Paris from London to join up with the team in France. Whilst the French subsidiary of the brand, which is 90% owned by American fund management company Sun Capital Partners, manages the development of collections, a new entity called Lee Cooper Brands was created in London at the beginning of the year. Similarly, in 2009 a company was formed in Cyprus, in order to make the trademark safe there, creating a nebulous financial structure for Lee Cooper. In France the brand employs 135 people, including a dozen in Paris. The turnover of the business is estimated at €32.7 million with net deficit at around €18 million, although operating profit stands at some €1.6 million.
Copyright © 2023 FashionNetwork.com All rights reserved.