Marimekko second quarter EBIT drops 58 pct, starts job cuts
HELSINKI, Aug 13 (Reuters) - Finnish design group Marimekko (MMO1V.HE) posted a 58 percent annual drop in second-quarter earnings on Thursday 13 August, hit by soft demand, and said it would start job talks to save costs.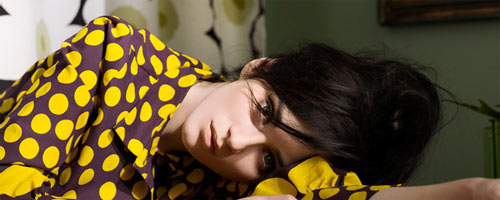 Marimekko womenswear autumn 2009 - Photo: www.marimekko.fi
"The difficult market situation continues and there are not yet any signs of recovery," Marimekko said in a statement.
"We will continue our actions aimed at lowering fixed costs to ensure the company's profitability and steady business development," it added.
Marimekko's April-June operating profit sank to 1.06 million euros ($1.50 million) from 2.54 million a year ago, with sales down 13.7 percent year-on-year at 16 million euros.
The firm said except for Japan, which showed extremely high growth, sales in the first half of 2009 were weak in Finland and foreign markets.
Marimekko repeated its full-year outlook of a 10 percent annual drop in sales and "distinctly" lower earnings.
Separately, it said it would start job reductions, permanently cutting 35 staff at most, seeking to save 1.5 million euros in costs. At the end of July, the firm employed 407 people.
It said it would also adjust its cost structure and operations in Finland to boost profitability.
Shares in Marimekko were untraded at 0714 GMT.
($1=.7079 Euro)
(Reporting by Eva Lamppu; Editing by Hans Peters)
© Thomson Reuters 2023 All rights reserved.