Moda Operandi raises 36 million dollars
Launched in February 2011, American online retail side Moda Operandi has announced that it has secured a second fund of investments of 36 million dollars (first time around, 10 million dollars were raised). Announced on 8th June, the investments come primarily from RRE Ventures, New Enterprise Associates and New Atlantic Ventures, all specialised in new and fast-growing start-ups. Amongst the new investors, the names Condé Nast, IMG and LVMH stand out.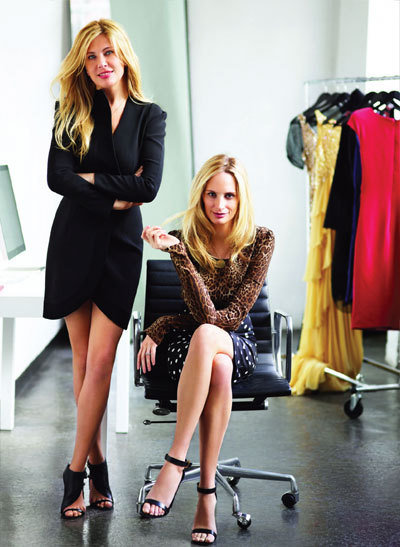 Aslaug Magnusdottir and Lauren Santo Domingo, co-founders of Moda Operandi
One of the site's two faces, co-founder Lauren Santo Domingo, is a star of the fashion and celebrity press. Heavily involved in fashion since her marriage to a wealthy Colombian businessman and called 'The LSD' by the American press, she last year reinvented herself as a businesswoman by launching Moda Operandi with Aslaug Magnusdottir. The duo describes their project as "the first luxury online platform which lets you pre-order tomorrow's designs today".
To reach its objective and to turn the 100,000 members that it boasts today into loyal customers, Moda Operandi has worked alongside designers (currently more than 250, including
Marc Jacobs
,
Isabel Marant
and
Alexander Wang
) to give its members direct access to "newly released" collections on its website.

Charlotte Olympia's 2013 cruise collection is already available for pre-order to Moda Operandi's members
Moda Operandi's trump card it that it lets its members hit the shops months before everyone else by viewing runway shows or look-books in the case of accessories and cruise collections, as soon as they are published, several weeks before the collections arrive in stores, and at half price. An added bonus for the most extreme fashionistas (the site is currently only open for womenswear): some of the pieces that they pre-order will never go on to be mass-produced, but – the height of luxury – their orders will be honoured…within six to ten months.
The site, which expects to be in profit by the end of its 2012 financial year, is planning to use the new funds to expand, with the launch of a classic online retail site for the season's pieces in an effort to beat e-commerce stalwart Net-a-Porter at its own game.
Copyright © 2023 FashionNetwork.com All rights reserved.