Movado Group posts lower Q2 profit; shares fall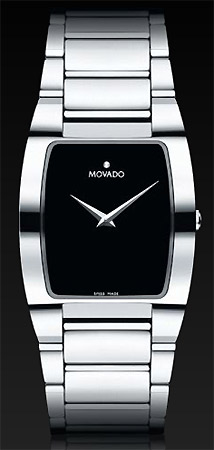 Movado Watche
Sept 4 (Reuters) - Watch maker Movado Group Inc reported a lower-than-expected quarterly profit as expenses rose and sales fell due to a weak U.S. economy, sending its shares down as much as 11 percent.
Movado, which distributes watch brands like Concord, Ebel, Tommy Hilfiger and Hugo Boss, has seen results suffer like other many retailers as shoppers allocate more money for necessities such as food and gasoline, as those prices rise in a weak U.S. economy.
Profit was $8.1 million, or 32 cents a share, in the second quarter ended July 31, compared with $12.3 million, or 45 cents a share, a year earlier.
Adjusting for severance-related expenses, Movado earned 39 cents a share.
Net sales for the company, which sells its brands throughout North and South America, Europe, Asia and the Far East, fell 7 percent to $129.7 million.
Analysts on average expected a profit of 41 cents a share, before exceptional items, on revenue of $133.5 million, according to Reuters Estimates.
Selling, general and administrative expenses rose nearly 9 percent to $72.8 million.
The accessible luxury segment has been impacted most in the quarter as this category has the greatest exposure to the North American market, a company executive said in a conference call with analysts. Sales at the segment fell 18 percent in the quarter.
"Ebel was challenged in the U.S. given the current economic environment as retailers focused on reducing inventory," the company said.
Movado said its retail partners are working within shorter ordering windows to better manage inventory levels ahead of the fall season, which will likely shift some of its sales from the first half to the second half of the year.
For the fiscal year 2009, the Paramus, New Jersey-based company maintained its earnings outlook of about $1.65 to $1.72 per share, excluding items. Analysts were expecting $1.69 per share.
The company said its forecast reflected a cautious outlook on the U.S. economic environment and favorable foreign exchange rates.
Separately, Movado said the company founder Gedalio Grinberg, 76, plans to retire as chairman at the end of fiscal 2009. Grinberg will remain on the board with the title of founder and chairman emeritus.
Efraim Grinberg will be named chairman and will also continue to serve as president and chief executive officer, it added.
Movado shares were down 6 percent at $22.12 in afternoon trade on the New York Stock Exchange. They fell to a low of $21.03 earlier.
The stock has lost 17 percent since the start of the year, underperforming the S&P 1500 Apparel, Accessories & Luxury Goods Index , which is up 3 percent. (Reporting by Dilipp S. Nag in Bangalore; Editing by Deepak Kannan)
© Thomson Reuters 2023 All rights reserved.