Origins' recycling initiative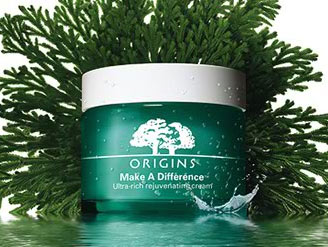 Origins "Make a difference"
Nothing wasted, everything can be reused. The idea isn't new, but
Origins
are now allying it with their own ambitions.
The brand - part of the
Estée Lauder
group - will be launching a vast recycling project in the USA, starting with the empty cosmetics containers brought in by their clients.
John Delfausse, vice president responsible for packaging across all the group's American brands, explained, "the majority of recycling companies only collect the most obvious items, such as soda or water bottles . Cosmetic products and toiletries' tubes, pots and bottles are often left out and rarely recycled."
With the "Return to Origins" recycling program the brand will be taking empty containers from all cosmetic products, whatever the brand.
From March 29 the 450 Origins boutiques in American as well concessions in department stores, except
Nordstrom
, will be collecting empty containers to send to a recycling site to be sorted. What can be recycled will be reintroduced into the production cycle and the rest converted into energy. This is an ambitious project which could well spread to other countries.
By Jonathan Fulwell (Source: Emilie-Alice Fabrizi)
Copyright © 2023 FashionNetwork.com All rights reserved.