PPR expects Redcats offers in September
August 3 - French luxury goods and retail group PPR is expecting to receive preliminary offers for its Redcats mail order business in September, a source close to the matter told Reuters on Tuesday.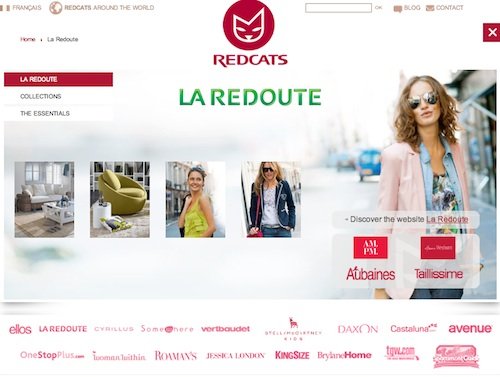 "Anything goes!" - This is La Redoute's new slogan. In other words, it is a way to encourage difference and fight fashion dictates!
As part of its strategy to focus on luxury, PPR, which owns
Gucci
and controls
Puma
, sold furniture retailer
Conforama
last year and is looking to dispose of Redcats as well. It will also seek to offload its electronics and books retailer
Fnac
.
"The aim is to sell it (Redcats) before the end of the year," said the source, adding that PPR wanted to sell Redcats as a whole rather than split it.
Another source with knowledge of the matter said "information memorandum" documents, which present the company to potential buyers, were sent out last week, marking the formal start of the sale process.
Redcats, which owns mail order business La Redoute and clothing brand Cyrillus, is expected to attract investment funds on the lookout for big-company assets that have not already been through private equity hands.
PPR is hoping to get as much as 2 billion euros or more from the sale, according to some estimates.
A PPR spokesman declined to comment.

(Reporting by Julien Ponthus; Writing by Helen Massy-Beresford; Editing by Will Waterman)
© Thomson Reuters 2023 All rights reserved.