Tommy Hilfiger pools activities in Canada and the USA
In response to the current economic climate, Tommy Hilfiger has announced the integration of its subsidiaries in Canada and the USA under one title: Tommy Hilfiger North America.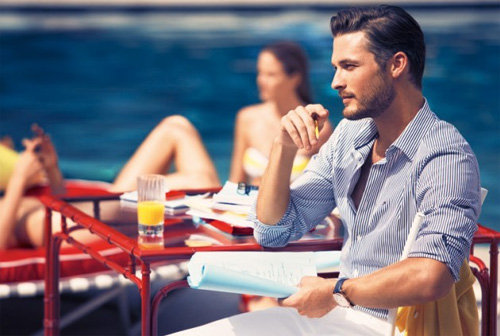 Tommy Hilfiger Spring-Summer 2009
As a direct result of this coalescence, the current president of Tommy Hilfiger Canada - Howard Starr - will leave the company next June, fifteen years after having joined it. His duties will be taken over by Gary Sheinbaum, president of North-American retail for Tommy Hilfiger, and he will direct the brand in both the USA and Canada. He will be accompanied by Colleen Kelly, president of wholesales in both markets.
Launched in 1989, the Canadian subsidiary today has around fifty retail outlets in the country and also has ongoing activity in the wholesale market. This reorganization will not affect activities in the Canadian headquarters in Montréal, nor in the regional bureaus in Toronto and Vancouver.
By Jonathan Fulwell (Source: Matthieu Guinebault)
Copyright © 2023 FashionNetwork.com All rights reserved.