Versace saw improvement in May & June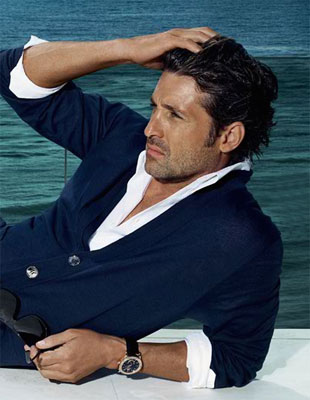 Versace advertising campaign spring-summer 2009
MILAN (Reuters) - Italian fashion house Versace saw an improvement in sales in May and June compared with previous months, chairman Santo Versace said on Monday 29 June.

Santo Versace told reporters there was a net improvement in May and June sales and consumption, compared with the start of the year.
"This is for Versace and also the general sensation I have from speaking to others," he said, adding demand in the past two months had held steady when compared with last year.
"(But) no-one can say the crisis is finished," he said.
Luxury brands have been hit by the global economic downturn as even the super-rich trim spending.
Versace's revenue fall 13.4 percent in the first quarter "but with a net positive result," it said late last month, adding April and May had shown an improvement.
The Italian luxury goods sector expects a 21 percent drop in EBITDA this year as the global crisis cuts into sales, luxury goods industry association Altagamma has said.
Versace is owned by Santo, his sister and design head Donatella Versace and her daughter Allegra.
(Editing by Dan Lalor)
© Thomson Reuters 2023 All rights reserved.